Online Casino Instant Banking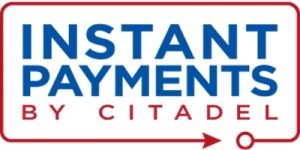 Citadel Instant Banking is No Longer Available at NZ Online Casinos
If you are looking for other Instant Banking options take a look at the payment methods actually available at online casinos in NZ.
Online casinos, especially online casino pokies, are among the favourite pastimes of New Zealanders. This means that many people out there are always on a lookout for safe and convenient methods to fund their casino accounts and/or get their winnings.
While there are dozens of options available to Kiwis these days, most of them involve the use of credit or debit card in one way or another. At the same time, there are many of those who enjoy playing casino games, but don't own a credit card or simply hate the idea of sharing this kind of information online in way, shape or form.
Instant banking represents an answer these players have been looking for. Without requiring you to share your confidential details, and completely protecting you from malicious attempts, instant banking lets you fund your casino account quickly and easily, and you can proceed to play without having to worry about all these additional factors.
Instant Bank Transfer Casino in NZ