The Gambling Geeks Guide to Slots Odds and Variance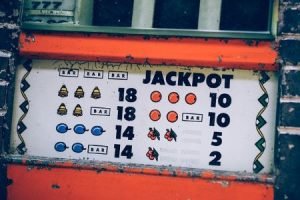 It's easy to see why many people have been drawn to online casinos as they can easily immerse you in a variety of elements all at once. This includes the sound of slots being played, the music, the background chatter, the sound of coins falling, various sound effects, and much more. The sounds of the casino will soak in as soon as you log into the platform while you're searching for the first game to play. However, online slots and any other online casino games carry an element of risk that ramps up the excitement as soon as you start.
What you will find on this page:
The unpredictability and change experienced in a game are known as the volatility or the variance; however, if you're looking for a word that can describe these words, uncertainty is a good one. Variance or volatility can be used to define how much you're set to win or lose. For example, a high volatility slot will provide you with will provide large wins in a short timeframe, whereas low volatility slots will provide smaller wins over a similar timeframe.
The variance that a slot offers is essentially the amount of risk you'll be taking as winning will come down to whether the slot is of a low, medium, or high variance. With a low variance slot, you can end up winning rather quickly and frequently; however, wins will be smaller and it will be harder to land larger ones. Medium and high variance games will require you to have a larger bankroll compared to low variance slots. This is due to them having a lower chance of paying out, which will require you to spend more time playing, and thus spend more money.
However, the one benefit of medium to high variance games is that they will provide much higher payouts, albeit on an uncommon basis. Ultimately, the variance of an online casino game can't be avoided, but they can benefit you for a short period. The same can be said for low variance games as they will allow for longer game time.