PayPal Casinos (Not Available in NZ)
PayPal is Not Available to New Zealanders
PayPal is one of the biggest, best known, and longest standing e-wallets out there. With 192 million users around the globe, the company has earned its reputation for reliability, trustworthiness,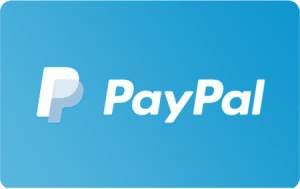 speed, and great customer support. The UK represents one of their biggest markets, but as of late, PayPal has been growing increasingly popular in New Zealand as well.
Until recently, PayPal wasn't an option for online gambling, as despite all of its upsides, the company simply didn't allow for gambling related transactions. As of couple years ago, PayPal has finally started to change its stance, allowing select gaming sites to offer PayPal as a method for depositing and withdrawing money. Not surprisingly, many online casinos jumped at the opportunity, looking to add this e-wallet to their list of available options.
One of the biggest reasons players choose to use PayPal (when available) is simplicity. One of the fast and reliable casino deposit methods that has been in place for years, covering other online transaction venues, has smoothly transitioned into the world of online gambling. Additionally, using PayPal to deposit and withdraw, players usually get to skip on the whole verification process, as this e-wallet already contains all the relevant information that's been thoroughly vetted.
Casinos Accepting PayPal
*Not in New Zealand