Learn How to Play And Win on Craps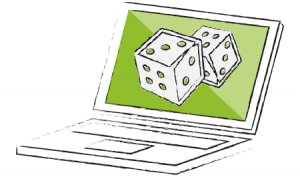 Craps is one of the most popular table games. If you walk into a live casino anywhere in the world, crowds gather around Craps table cheering, laughing and cursing as the dice roll on the table. Also featuring in many popular films including but not limited to: Indecent proposal, Ocean 11 ,Casino & The Cooler.
The game of Craps is an iconic casino game because it has a low house advantage, high stakes and a fast pace.  Playing Craps online is also fast becoming a New Zealanders favourite for online casino fans because of its inherent speed, bonuses and action packed gameplay.